Resources available on mandating COVID-19 vaccination within the lawn bowling environment While we strongly recommend that everyone get their COVID-19 vaccine, there are some instances where it may not be possible for individuals to do so. Mandating that a person be vaccinated without accommodations could amount to discrimination under human rights legislation. Read more about mandating vaccinations in a lawn bowling environment and view the resources on our COVID-19 webpage.
Research study on the recruitment and retention of women 40+ in competitive bowls programming You are invited to participate in a research study to explore the recruitment and retention of women 40+ into competitive bowls programming. Participants will be entered into a draw for a Tim Horton's gift card and this research will benefit both current and future competitive lawn bowlers. Start the survey here.
The Globe and Mail publishes feature on lawn bowling Through interviews with dedicated members of the bowls community, our dynamic, inclusive and accessible sport is presented in this recent Globe and Mail article.
Call for Strategic Planning Committee Applications
Applications are being sought for experienced, passionate and enthusiastic candidates to join the Strategic Planning Committee.  The mandate of this Committee is to develop, monitor and evaluate a strategic plan that will nurture the sport and the organization into the future. A high-quality Strategic Plan is vitally important to ensuring the credibility and professionalism of Bowls Canada, and the work of this committee is invaluable.
Submit your application here before 11:59 pm (EDT) August 26, 2021.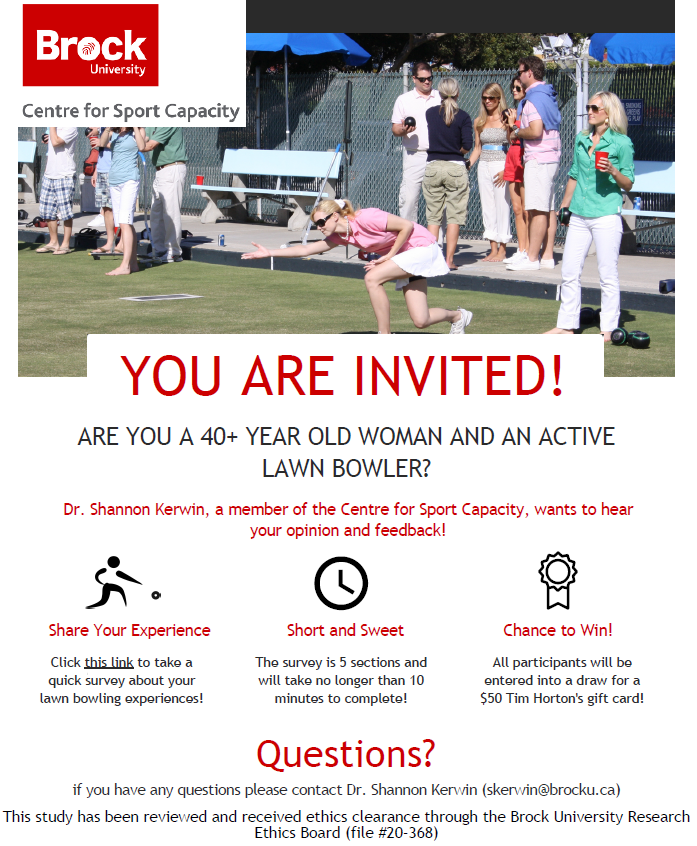 We want to hear from you!
The purpose of This Week In Bowls is to tell stories of bowlers and bowls clubs around the country. If you have a story you want to share, send us an email as we want to hear from the bowls community and share what they have to say. We want to be able to make this newsletter as bowls-centric as possible and to do that, we need your help. Send your stories to office@bowlscanada.com